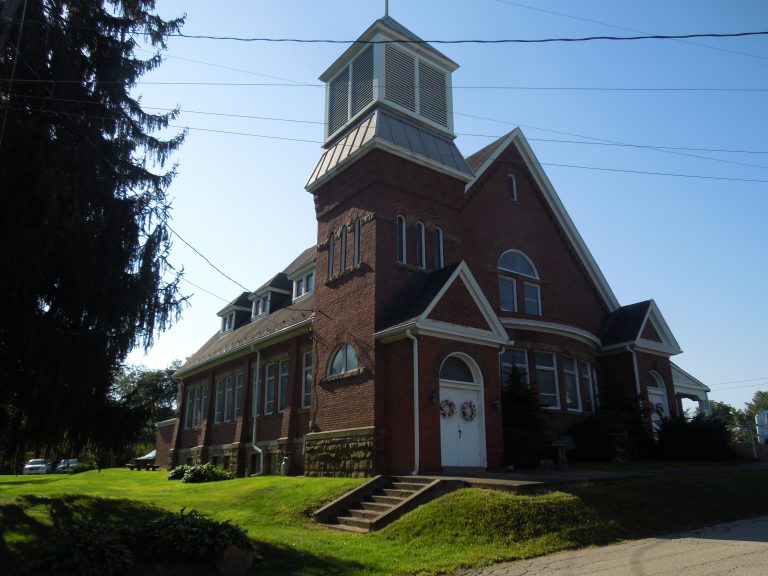 Welcome to Delmont Presbyterian Church!
Delmont Presbyterian Church is made up of a variety of people. Some come to worship in a suit and tie, others prefer jeans and a T-shirt. Some enjoy the traditional hymns, others prefer praise music. Our congregation is made up of members of various political parties, and people of all ages including 1-year-olds who are learning about Jesus from the loving smiles they receive, 8 year-olds who are helping collect the donations to send kids to Pine Springs camp in the Noisy Buckets, teens who lead worship, and ninety-year-olds whose wisdom and commitment have kept the church strong. What do we have in common: we love Jesus. Whoever you are, however you dress, and whatever your musical tastes: you are welcome. When we are not in worship, you will find the members and friends of the church scattered throughout the community, volunteering with Meals on Wheels, the Food Bank or the library, living out their faith in their work places or at school, reaching out to help friends and neighbors in need, participating in one of available Bible studies, or sharing their talents in our choir or bell choir.
Delmont Nursery School takes place in our building, with classes for 2-year-olds, 3-year-olds, and pre-Kindergarten children. The Nursery School has been a ministry for our church for over 40 years.
We practice infant baptism, use the Lord's Prayer, welcome all Christians to the Lord's Table at communion, and are part of the PC(USA) denomination. To find out more about us, visit our FaceBook page: Delmont Presbyterian Church.
We love Jesus, and we feel called to care for our community and the people around us. We hope you will join us.


Delmont Presbyterian Church
101 Church Street
Delmont, PA 15626

(724) 468-5804

Website: http://dpc1849.org



Staff
Pastor: Rev. Anthony Catullo (interim)

Church Secretary: Barb
email: office@dpchurch.comcastbiz.net


Director of Music: Matt Klumpp
Presbyterian Women
Project Linus
Other Info
Prayer Shawl Ministry
Prayer List
Nursery School
Since 1972 the Delmont Presbyterian Nursery School has served Delmont and the surrounding communities. Our preschool has prepared young people to enroll in public schools that include Franklin Regional, Greensburg-Salem, Kiski, Hempfield, Penn Trafford, Blairsville-Saltburg, Jeannette school. For information about the nursery school contact the church office during office hours or by email.
Faith Lift
We Host AA, Lions Club